These bold bridal Naths will make you look like a Queen. Naths have always been an essential part of
Indian bride's trousseau
. Over the years, they have made a solid comeback as more brides are embracing their roots. Bold and brimming with intricate designs, these dramatic bridal Naths add a dash of glamour and tradition giving you the perfect amalgam of beauty.
10 Bridal Naths for you this 2021
1. Inscription with groom's name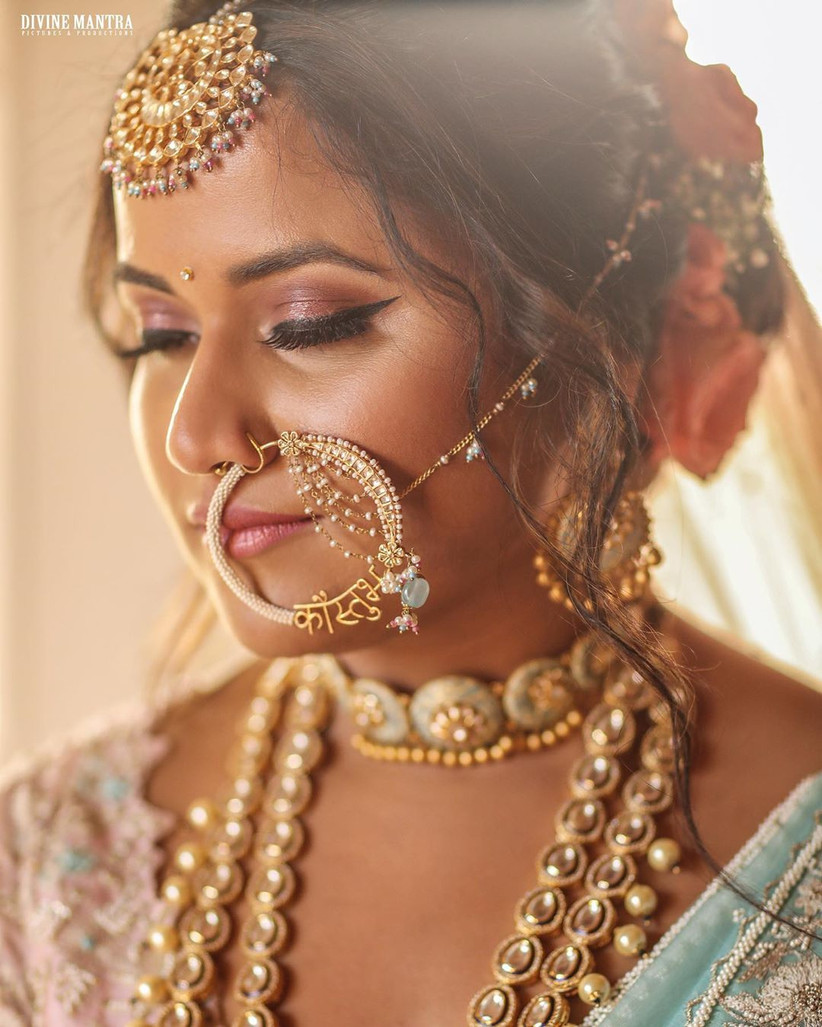 Crafted using rice pearls, this bridal Nath has the groom's name inscribed on the ring of the Nath and is the perfect expression of love.
2. Bold heavy design
A real showstopper, this bold, chunky Nath design is embedded with pearls and Kundan that is unique, conventional and contemporary.
3. Loop Nath with studded Kundan
This beautiful Nath features studded Kundan with a delicate chain that supports the Nath. Truly inspiring!!!
4. Floral Motif

Delicate yet powerful, this bridal Nath features a stunning floral motif that is a treat for the eyes.
5. Intricate Nath
Take a look at this exquisite, intricately designed bridal Nath that gives royal vibes.
6. Maharani Bridal Nath
Look and feel like a Queen with this bridal Nath that features delicate pearls and deep red gems give you a breathtaking look.
7. Statement Bridal Nath

Encrusted with green stones, this Statement Bridal Nath is perfect for any bridal outfit.
8. Floral Bridal Nath

Combine your pastel bridal outfit with Floral Bridal Nath that features translucent pink dropstones for a divinely look.
9. Unique Bridal Nath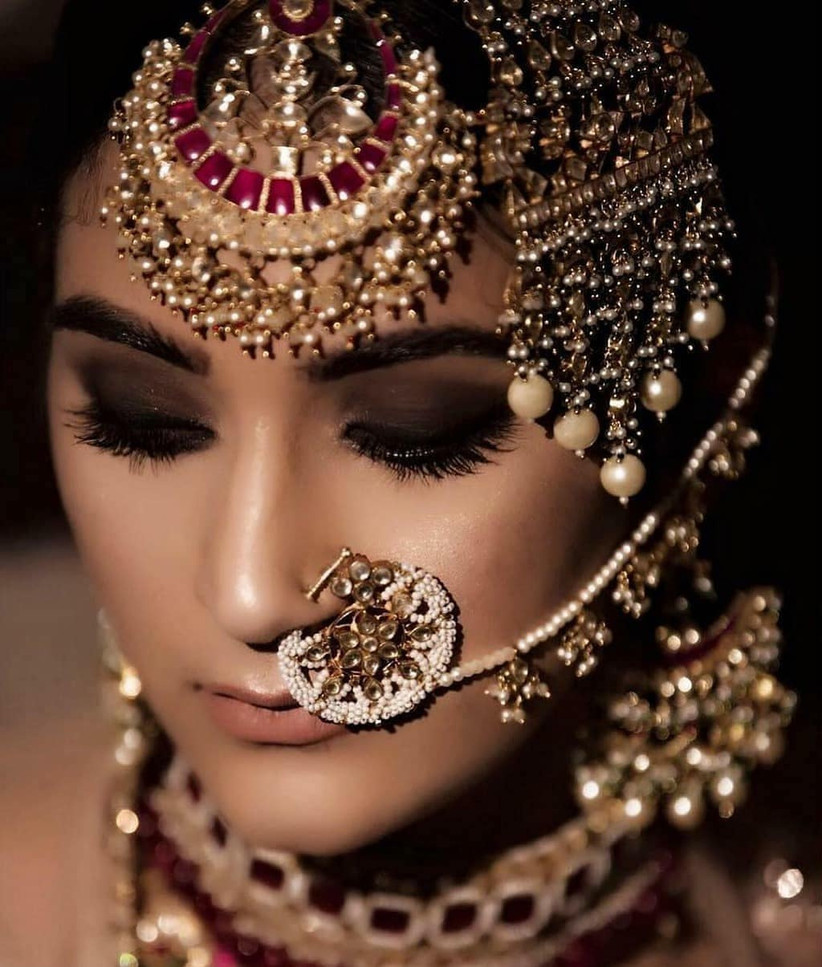 Highlight the soft hues in your lehenga with this distinctive bridal Nath made using delicate rice pearls and Kundan.
10. Traditional Tehri Nath

A stunner in its own right, this beautiful traditional pearl and ruby Tehri Nath speaks about our Indian heritage and culture.