Covid-19 has part an integral part of our daily lives now and mask + sanitizer has become the new normal. But the restraints of the pandemic are too weak to keep true lovers apart. Amidst the commotion, couples have found a way to get married by planning a home wedding with only a close and intimate family. These intimate weddings AKA #lockdownweddings defy the conventional method of big fat Indian weddings and are still as mesmerizing as the traditional ones. Moreover, a home wedding gives you the perfect opportunity to get creative and unleash your inner artist!!!
These
DIY wedding home décor ideas
will shape a
successful intimate home wedding
. As you have a small gathering and space, the focus falls on the venue and its presentation. So, make sure to indulge in colors, themes and use props as you like. Make sure to keep in mind the space and the number of guests.
From flowers to drapes to simple items such as bells, ladders, lanterns, or kites, you can use many things around your home to deck up your house for all the rituals. Don't forget the social distancing norms!!!
That said, we give you 10
wedding décor ideas for intimate wedding ceremonies at home.
1. Tassels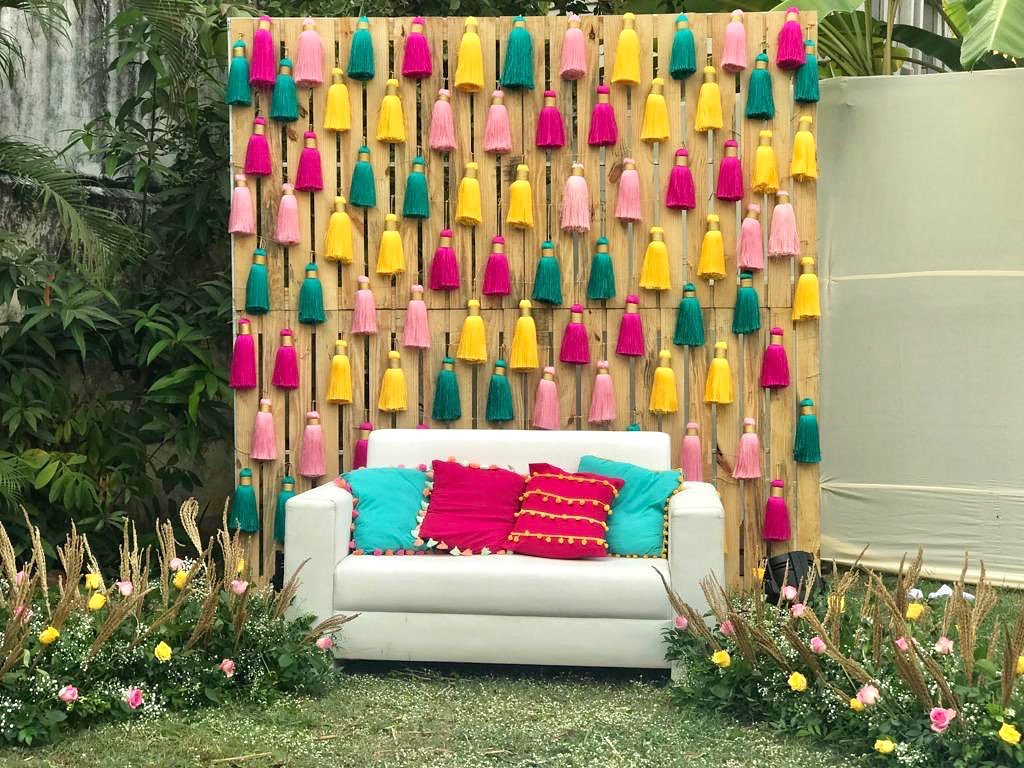 A stunning backdrop can really highlight the beauty of your home. It can be anything – from tassels to umbrellas, and paper pinwheels, use them behind your seats and make it part of your wedding home décor.
2. Good Ol' buckets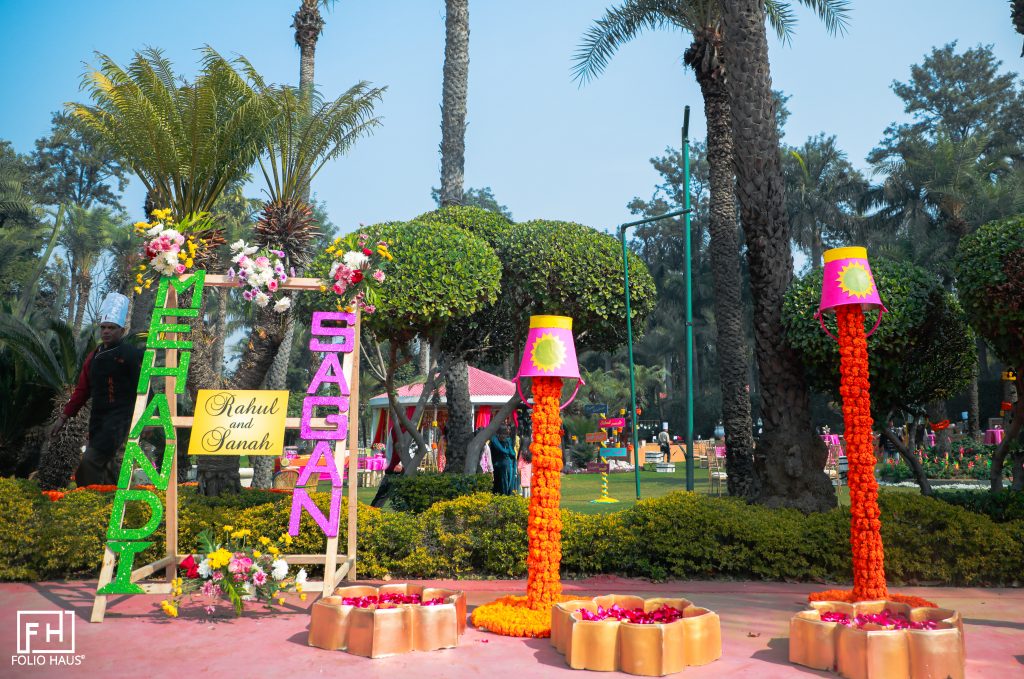 Sometimes, the perfect idea is right in front of you. That's right!!! Yes, the archetypal household bucket can actually work as your home décor!!! All you need is to glam it up with a little paint and some paper cuttings. Nevertheless, make sure to choose as per the theme for the day. Decide on the color palette that will ease your worries.
3. Candle Stands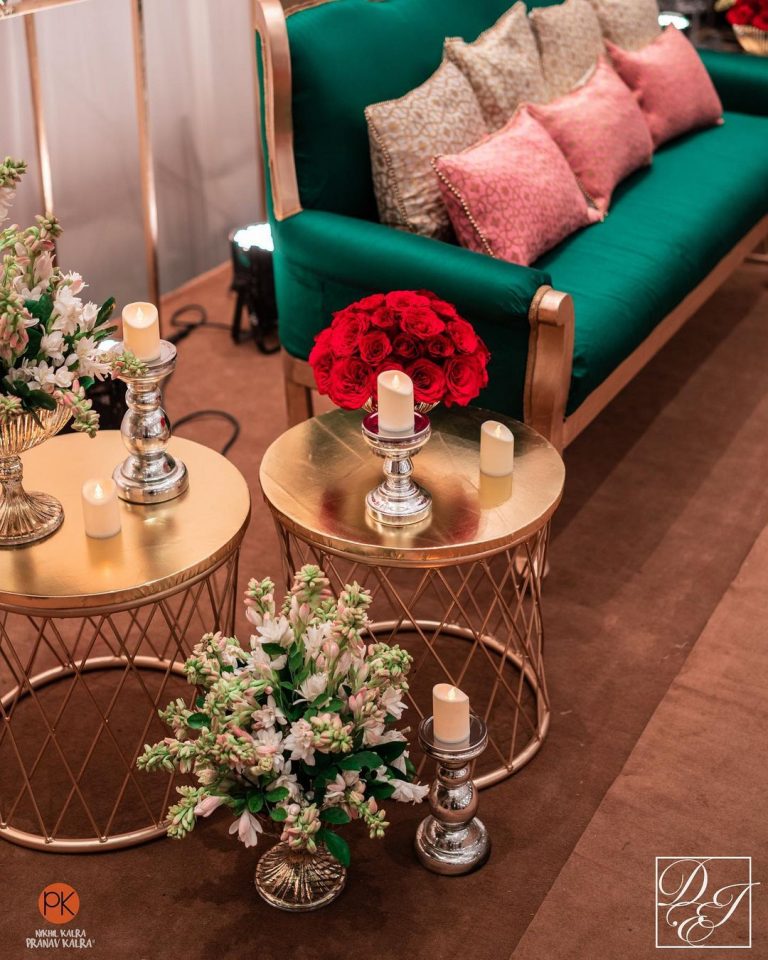 If you feel like your tables or side pieces look vacant or empty, candle stands are excellent fillers. Besides, they are a universal décor that works easily with all kinds of themes and colors. Choose simple golden glass stands or metal lotus candle stands!!!
4. Wooden crates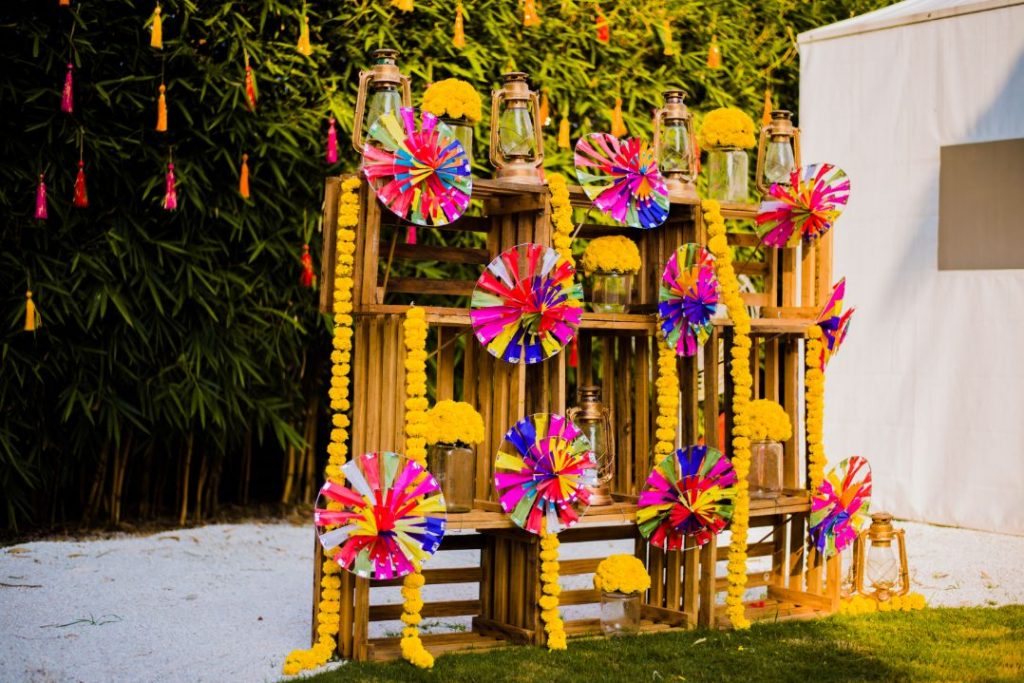 Who doesn't love mangoes? If you love buying baskets full of mangoes every summer, you can use those wooden crates now by adding them as a home décor!!! It adds a rustic touch to your wedding. Enhance it with some candles, flowers, vines and pinwheels that will simply look elegant.
5. Canopy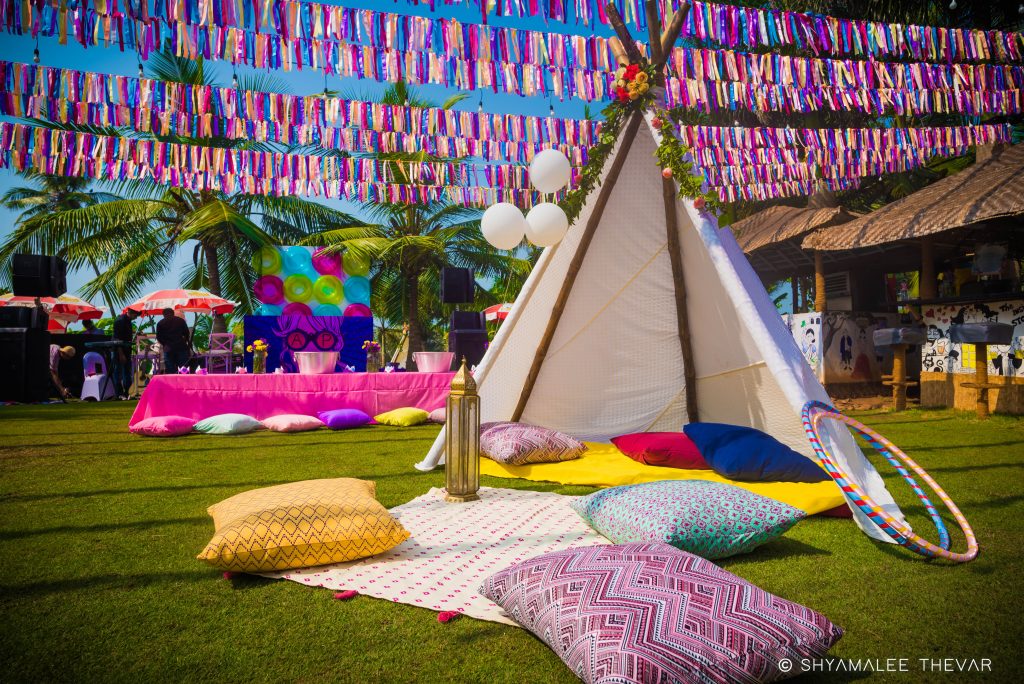 Canopies are evergreen and will never go out of style. If you are having a backyard / outdoor ceremony, add a fairy look with a customized canopy. With social distancing, a mandatory procedure nowadays, choose a personal canopy or add a certain number for your guests within proper distances.
6. Table Centerpieces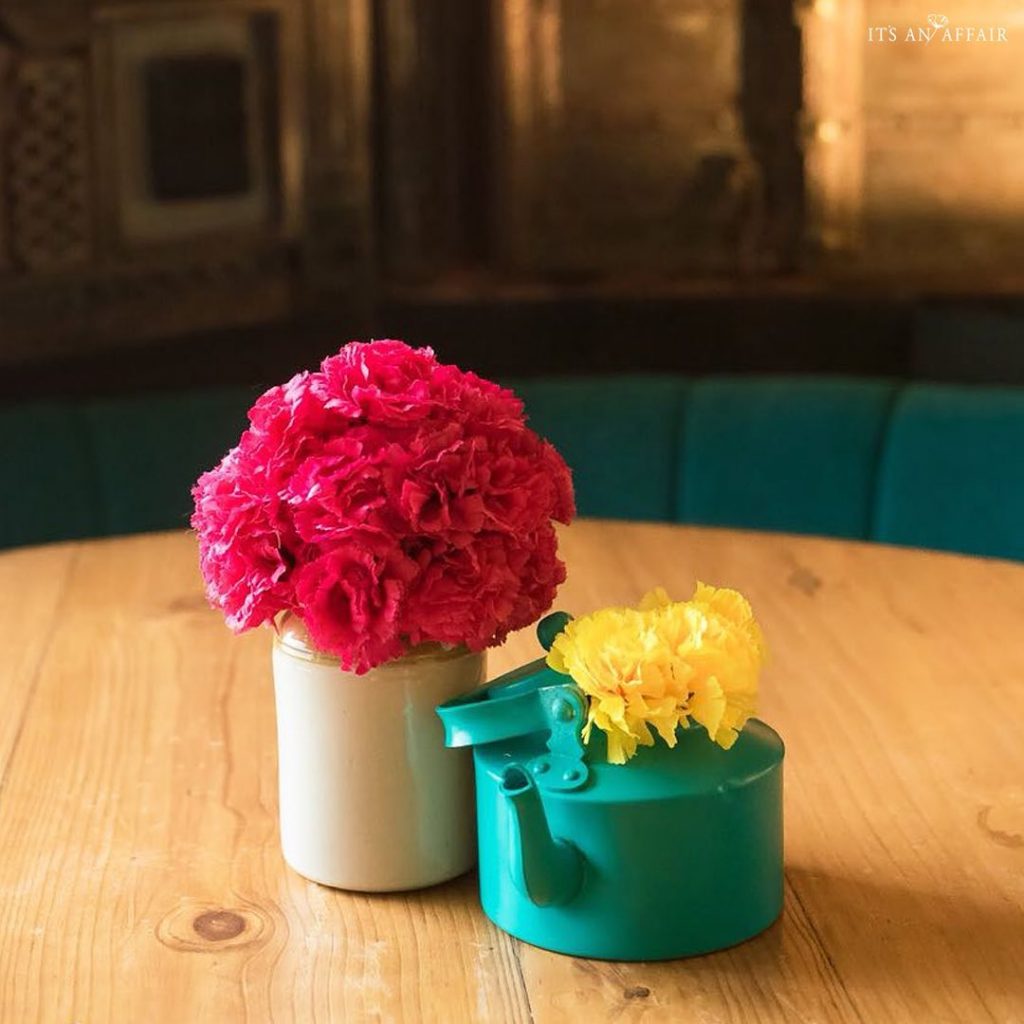 Centerpieces are basically decorations placed on the tables that highlight the theme of the event. Be it chromatic glass jars, kettles, flowers or ornamental birdcages, you can pick anything to highlight your tablescapes.
7. Colorful chairs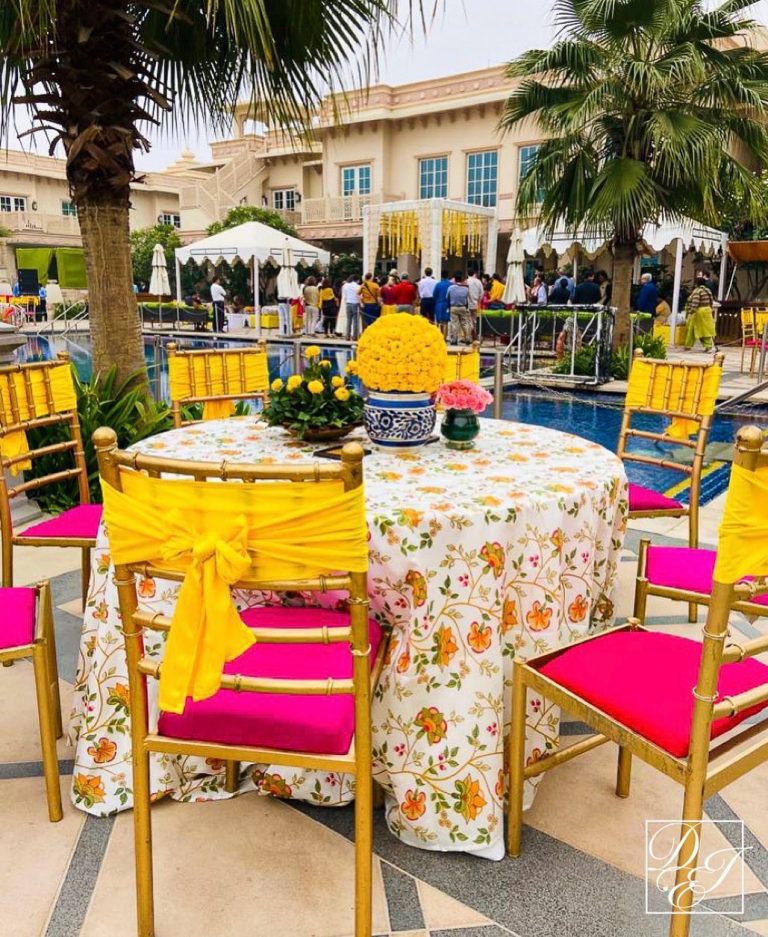 Chairs are a vital item in any wedding ceremony and are something you cannot ignore while decorating. Simply drape them up using phulkari dupattas or adding fresh blooms that will instantly glow up the wedding venue. Personalized chair tags are also trending this season. Though 'bride' and 'groom' is the perfect chair tag, go the extra mile by adding your partner's nickname as an adorable surprise!!!
8. DIY Vases and Jars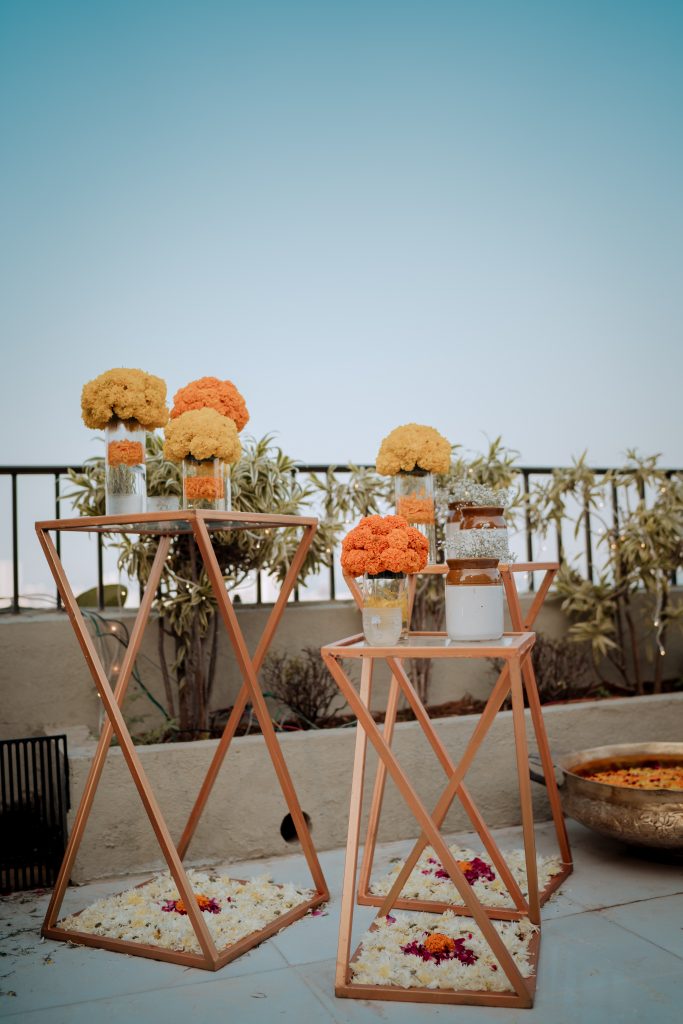 Another on the wedding home décor ideas including mason jars, vases, pots, and cans. Lurk around your kitchen drawers and you are bound to find these brilliant elements!!! The best part is you can easily style them with paints, ropes, laces or fancy tapes!!! Fill them up with your favorite flowers or even fruits and you are all set!!! Don't forget to add water to the containers to keep the flowers blooming throughout the wedding ceremonies!!!
9. Ladder Décor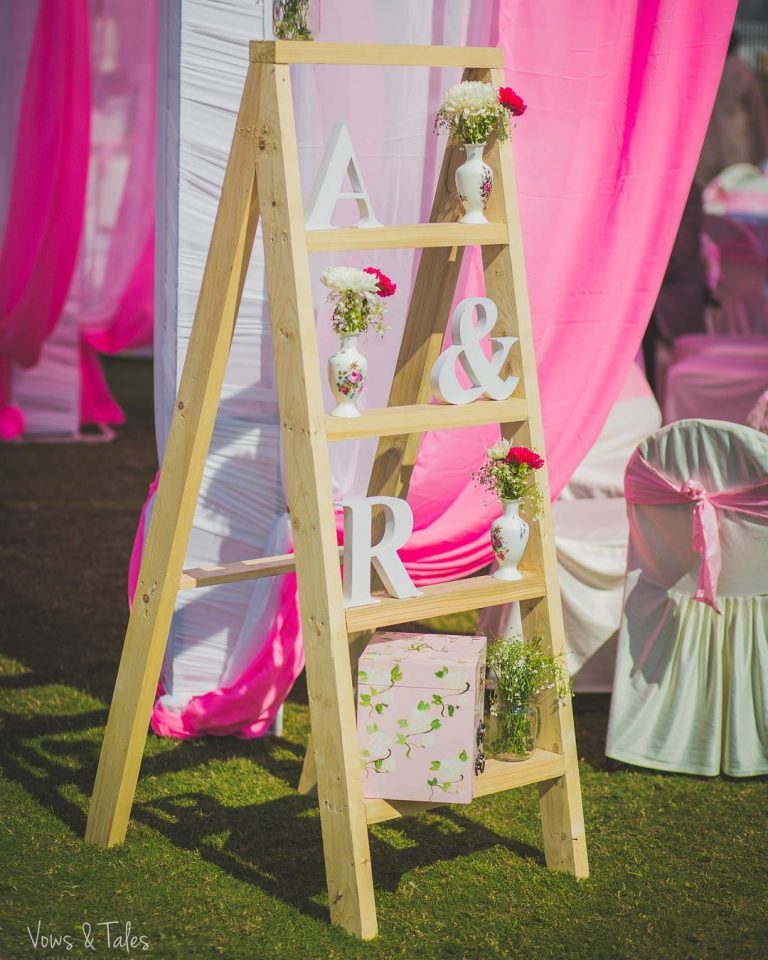 Use your home ladder and transform it into a key decorative display. You can use old modelled ladders to add a vintage vibe or paint them to highlight the scene. Personalize them with picture frames or use them as an artistic storage stand to showcase the theme accessories.
10. Paper Pinwheels and Teapots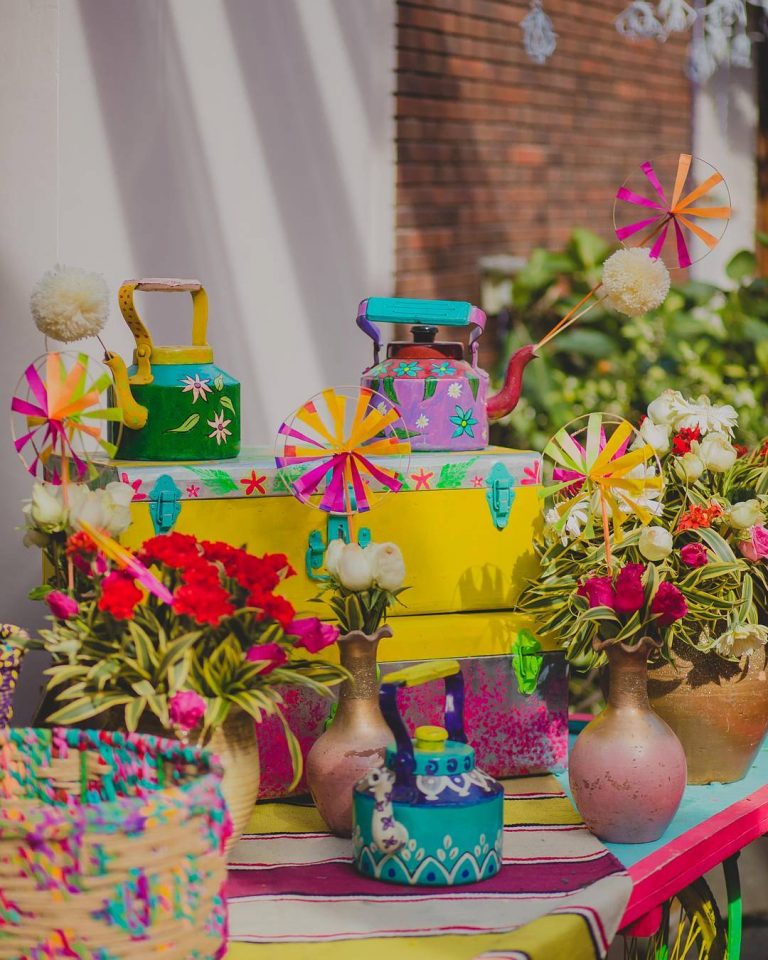 Use the paper pinwheels and stick them on your decorated teapots that add a splash of colors to your wedding home décor. Wow!!! That was some creative collection of wedding home décor. Hopefully, you will find some lovely inspirations for your home wedding celebrations.
WaytoNikah.com
is an online matrimonial site that helps prospective brides and grooms find each other with just a simple click!!! With thousands of verified profiles, your soul mate is just a click away!!! Register NOW!!!